---
AUCTION HOUSE (CONSIGNMENT SALE)

(

click here

)
The Auction House allows players to sell items to each other, without having to stay online. Visit the Auction House by going to NPC named Seo Yoo Hwa located in the Hefei Marketplace. When selling items through the Auction House NPC, there will be a commission fee depending on the date and selling price.





QUEST NAVIGATION SYSTEM

(

click here

)
This is an Auto-Navigation system to help players by displaying their quest destinations, and moving their character to those destinations.

If a player moves their cursor to a button on the mini map, it will display information, NPC, monsters, and items regarding the player's activated quest. If you click the button, it will move your character to the destination automatically.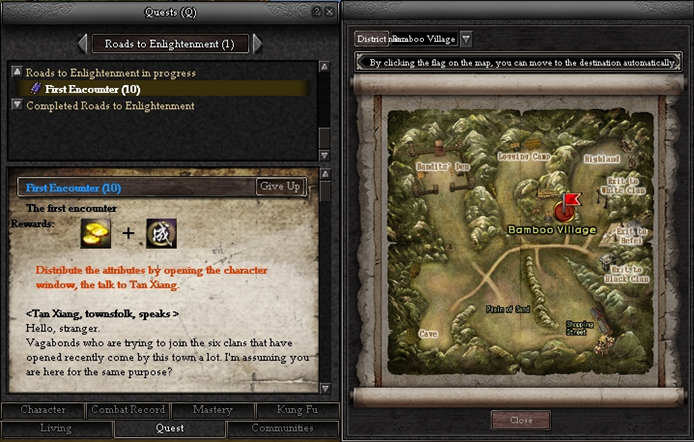 - Quests display the process of completion & location on the mini map